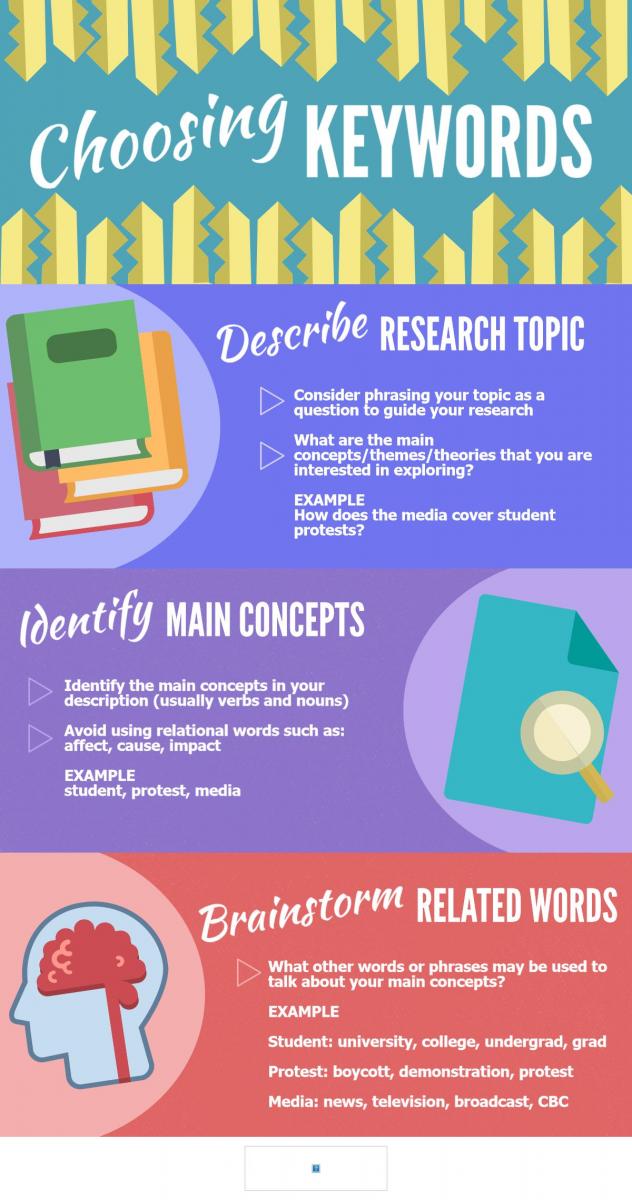 "Choosing search keywords" was created by McMaster University Libraries using a CC-BY license. Click to enlarge the infographic.
Remember these tips for choosing search keywords:
brainstorm search terms before you actually start searching
use concepts (nouns), not the relationships between concepts (verbs)
limit the number of search terms that you use at any one time
Try writing out your research topic as a sentence. Underline the most important nouns. These are your search terms.
For example, if you were researching the impact of restorative justice on K-12 students of color, you might write it as:
How are California high schools using restorative justice to address inequalities and help students of color to be successful in school?
You can start making a list of search terms, starting with the words you have underlined:
California high schools
restorative justice
inequalities
students of color